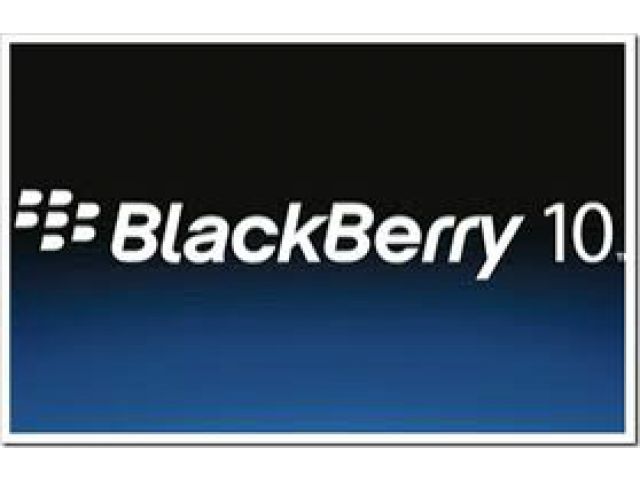 newbie izin share.. walaupun ane gk pake bb (android user), tp gk ad salahny share bb 10 terbaru ini
maaf klo repost ato mungkin udah ada yang tau soal judul ane ini gan..
kali ini saya akan membagi info tentang Blackberry 10 yang akan rencananya dirilis tgl 30 Januari 2013 nanti..
Quote:
Seperti apa memangnya BlackBerry 10? Berikut ulasan singkatnya dari hasil hands on detikINET terhadap BlackBerry 10 di acara BlackBerry Jamhack 2012, Bangkok.
Perlu dicatat bahwa handset ini adalah versi Dev Alpha B. Dalam arti, bentuk dan penampilannya hampir dapat dipastikan bukan yang sebenarnya.
Spoilerfor interface:
1. Interface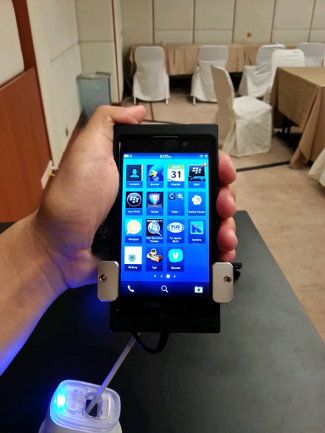 Quote:
Penampilan interface BlackBerry 10 terhitung simpel. Memang ada sekumpulan ikon untuk mengakses menu seperti di Android atau iOS.
Namun sistem pengoperasiannya memakai sistem geser atau swipe. Di mana untuk kembali atau mengakses menu yang lain cukup menggeser dari tepian layar.
Misalnya beralih dari BBM ke kalender cukup menggeser dari atas ke bawah. Sedangkan untuk me-minimize aplikasi, user bisa menggeser aplikasi tersebut ke atas.
Dengan sistem swipe, BlackBerry 10 versi touchscreen sepertinya tidak akan menggunakan tombol fisik. Pasalnya, operasional bisa dilakukan sepenuhnya memakai layar sentuh.
Spoilerfor keyboard:
2. Keyboard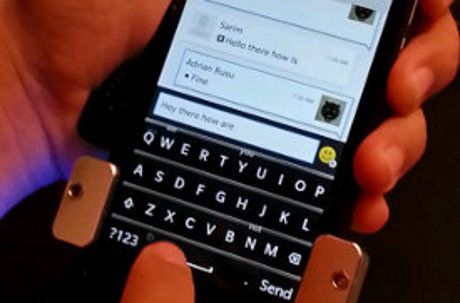 Quote:
Salah satu fitur unggulan di BlackBerry 10 adalah keyboard layar sentuhnya terbilang cukup inovatif. RIM membenamkan fitur di mana keyboard bisa memprediksi kata yang biasa dipakai user. Seperti apa memangnya?
Begitu mengetik, kata-kata yang biasa diketik user akan muncul di huruf-hurufnya. Misalnya huruf Y di atasnya memunculkan kata you. Jika kata itu benar, user cukup menyentuhnya dan 'melemparkannya' ke pesan yang ditulis.
RIM menjanjikan bahwa nantinya sistem prediksi teks ini bisa mendukung berbagai bahasa, tidak hanya bahasa Inggris saja. Seperti bahasa Spanyol atau Thailand.
RIM juga mengklaim keyboard layar sentuh BlackBerry 10 akan sama nyamannya dengan keyboard fisik yang selama ini menjadi jagoan mereka. Memang bentuk keyboard sentuh BlackBerry 10 mirip dengan versi fisik.
Spoilerfor kamera:
3. Kamera Time Shift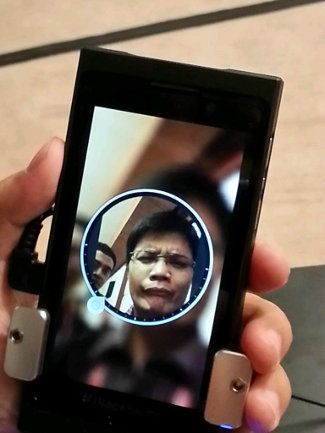 Quote:

Sektor kamera di BlackBerry 10 juga menyajikan fitur yang lumayan menarik. Di mana hasil jepretan bisa diubah jika tidak sesuai keinginan.

Misalnya saat menjepret foto wajah. Jika foto tersebut tidak sesuai dengan keinginan, pengguna bisa mengembalikan ke frame sebelumnya cukup dengan menggesernya, sampai menemukan foto yang terbaik.

Kamera dapat langsung mengenali semua wajah yang dijepret. Dan mengeditnya langsung untuk menemukan foto yang paling sesuai.

Kabarnya, BlackBerry 10 mengandalkan kamera beresolusi 8 megapixel. Sedangkan kamera depannya beresolusi 2 megapixel.
Spoilerfor bb hub:
4. BlackBerry Hub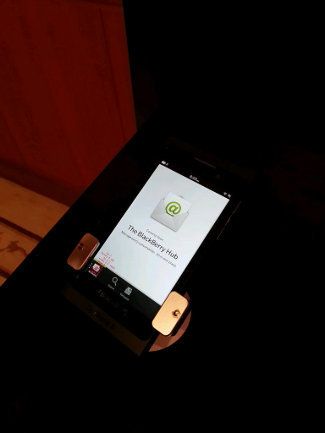 Quote:
Dalam banyak kesempatan, RIM selalu menyebutkan BlackBerry Hub adalah salah satu fitur jagoan di BlackBerry 10. Di sini, user bisa mendapatkan pemberitahuan pesan, BBM, teks, email dan update media sosial dalam satu interface.
Fitur ini memang lumayan berguna karena pengguna bisa mengakses semua update penting dalam satu kesatuan. Terlebih, BlackBerry Hub bisa diakses dari semua tempat, cukup dengan menggeser sisi kiri layar.
Via BlackBerry Hub, user juga bisa dengan mudah mengakses kontak dan jadwal pertemuan. Lengkap dengan beragai informasi, misalnya apa jabatan orang yang Anda ajak rapat.
Namun BlackBerry Hub ini belum ada di handset yang dicoba detikINET. Mungkin baru pada versi finalnya.
Spoilerfor Kustomisasi Terbatas:
5. Kustomisasi Terbatas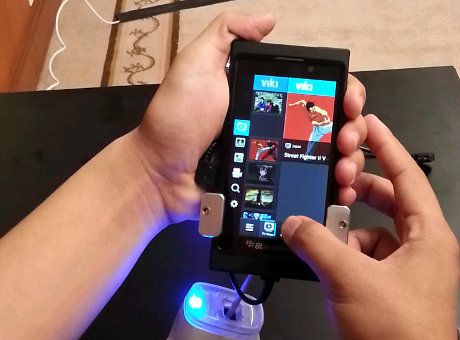 Quote:

Kustomisasi di BlackBerry 10 sepertinya akan terbatas. Dipastikan OS ini tidak bisa berganti themes seperti halnya BlackBerry versi dahulu.

Kustomisasi yang bisa dilakukan di BlackBerry 10 mungkin hanya mengganti wallpaper atau menggeser ikon-ikon aplikasi.

RIM beralasan, OS BlackBerry 10 sengaja didesain dengan simple dan 'bersih'. Di samping itu, kustomisasi dengan wallpaper dirasa sudah cukup
Spoilerfor tambahan:
Quote:

Generasi Pertama BlackBerry 10 Harganya Mahal?

Pejabat RIM memastikan bahwa ponsel generasi pertama yang memakai BlackBerry 10 harganya premium. Setara dengan pesaing di kategori high end seperti Galaxy S III dan iPhone 5.

RIM beralasan BlackBerry 10 adalah OS powerful yang pantas dihargai mahal. Namun lambat laun, menurut RIM harga ponsel yang berbasis BlackBerry 10 dipastikan menurun seiring berjalannya waktu dan keluarnya berbagai jenis ponsel.
Quote:

BlacBerry 10 Anti Ngehang

Selain beberapa fitur unggulan yang digembar gemborkan, sistem operasi BlackBerry 10 diklaim punya satu lagi kapabilitas unggulan. Ponsel BlackBerry 10 tidak akan ngehang alias crash saat digunakan atau sedang mengoperasikan aplikasi tertentu.

"Software QNX yang menjadi basis BlackBerry 10 sudah didesain sehingga tidak memungkinkan terjadinya hang. Sistem operasi ini memang sangat-sangat powerful," klaim Vivek Bhardwaj, Head of Software Portofolio RIM.
Quote:

BlackBerry 7 Tetap Didukung

Ponsel dengan sistem operasi BlackBerry 7 tetap akan dijual dan didukung oleh RIM meskipun BlackBerry 10 muncul. Namun tidak jelas sampai kapan mengingat BlackBerry 10 menjadi andalan baru RIM yang akan dipakai di semua model ponsel barunya.

BlackBerry 7 sendiri adalah generasi terakhir OS lama RIM. Dalam arti, tidak akan ada update ke BlackBerry 8. BlackBerry 10 dan generasi setelahnya akan menjadi andalan baru RIM.
Quote:
Jika BlackBerry 10 Gagal?
Sepertinya Research in Motion (RIM) tidak punya rencana cadangan jika BlackBerry 10 gagal. Kurang lebih sama seperti Nokia yang menggantungkan harapan pada Windows Phone.
"Ini adalah pertaruhan besar bagi kami, istilahnya make it or break it," ujar Vivek Bhardwaj, Head of Software Portofolio RIM. Tidak mengherankan mereka menggarap BlackBerry 10 dengan sangat serius dan butuh waktu lama sebelum siap untuk meluncurkannya.



sumber :http://www.kaskus.co.id/thread/50bd967b7c1243641f00001c