Halo para juragans semua… Trit ane ini, ane persembahkan khusus buat para juragans yang demen belanja. Tentunya selain belanja di Forum kita tercinta ini.
Juragans yang berdomisili di Jakarta, mungkin sempet denger ada kehebohan "Midnight Sale" di salah satu Mall di Jakarta Selatan beberapa minggu lalu! Kebetulan ane datang kesana. Wuihhh… rame banget, gan! Itu yang pada belanja udah kayak mau antri sembako!
Karena itu, gan. Ane mau ngangkat tema soal fenomena belanja yang terjadi di Indonesia, khususnya sih warga ibukota. Agan-aganwati pasti udah pada tau kan kalo makin banyak Mall yang di Jakarta! Saking banyaknya, sampe ga keitung pake jari.

Kalo dulu pilihan tempat belanja dan nongkrong cukup terbatas. Paling Tanah Abang, Pondok Indah Mall, Mall Taman Anggrek, atau Plaza Senayan. Nah, kalo sekarang pilihan makin variatif dengan menjamurnya mall-mall yang berjajar mulai dari daerah pinggiran sampe tengah kota!

Coba ane absen mall-mall terbaru di Jakarta: Kuningan City, Gandaria City, Epicentrum Walk, Kota Kasablanka, Grand Indonesia, F(x), Senayan City, Pacific Place, Mall Of Indonesia (MOI), Central Park, Pejaten Village, dan yang paling baru Lippo Mall Kemang!

Eitss,.. yang ane sebutin diatas belum seberapa. Kalo agan-aganwati mau tau list lengkap Pusat Perbelanjaan, klik DISINI

Karena penasaran, weekend kemarin ane berpetualang mall to mall (biar kayak Dora the Explorer ). Berhubung buanyaak banget, jadi ane belum berpetualang ke semua mall baru. Ane baru datengin Mall yang paling banyak diomongin ama orang-orang di social media. Yang paling disebut-sebut ato di mention atau bahasa gaulnya "Lagi happening banget!" itu Kota Kasablanka dan Lippo Mall Kemang.
Quote:
KOTA KASBLANKA
Spoilerfor KOTA KASABLANKA: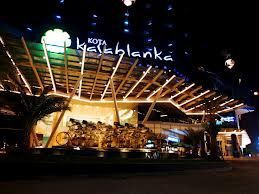 Petualangan belanja ane dimulai dengan suasana eksotis negeri Maroko yang bisa didapatkan di Mall Kota Kasablanka. Mall baru ini terinspirasi dari kemegahan arsitektur Casablanca di Maroko. Bisa diliat dari Banyaknya patung di dalam gedung yang membuat mal ini layak dijuluki sebagai Art Mall. Selain itu, pengunjung akan mendapat pengalaman baru dengan suasana interaktif seperti konsep Open Kitchen, Floating Stage lengkap dengan layar raksasa. Sementara food court-nya hadir dengan konsep dining ala Maroko dan mengambil sudut-sudut pasar di Timur Tengah. Uniknya lagi, di mall ini juga disediain parkiran khusus untuk motor Kawasaki Ninja dan Vespa Piaggio!
Berdasarkan hasil petualangan ane, suasana di mall ini bener-bener beda dengan mall-mall lainnya! Buat agan-aganwati yang mau menyenangkan sang buah hati, mesti kudu wajib ke Amazing D'Caribbean yang terkenal dengan bajak lautnya! Ane aja yang udah gede gini ngiri pengen main kesitu.
Quote:
LIPPO MALL KEMANG
Spoilerfor LIPPO MALL KEMANG: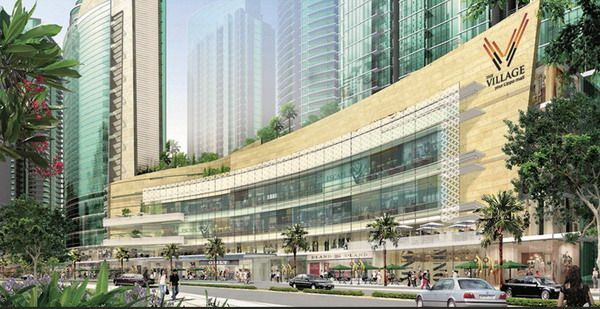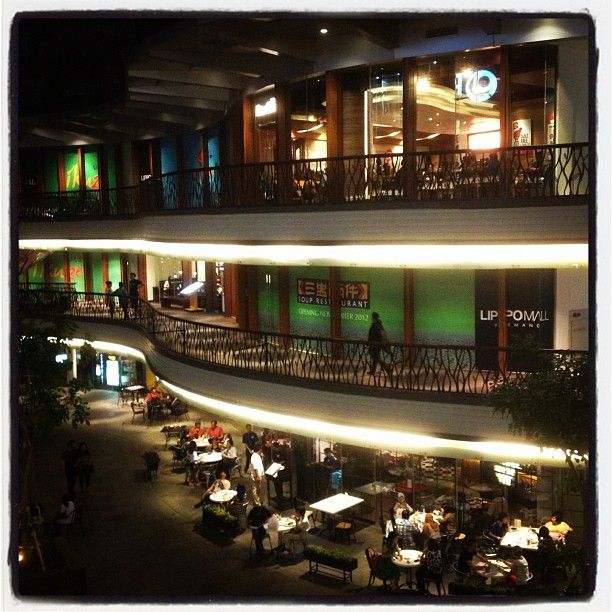 Petualangan ane berlanjut ke kawasan paling gaol di Jakarta, apalagi kalo bukan Kemang. Sebuah mall baru yang megah berdiri di kawasan Kemang, Jakarta Selatan. Namanya Lippo Mall Kemang (LMK) yang berlokasi di Kemang Village, Jakarta Selatan. Bisa dibilang, mall ini adalah Mall lifestyle pertama yang berada di kawasan Kemang. Karena itu, Mall ini didesain dengan sentuhan yang simple, clean, dan tampilan kontemporer modern yang keren banget, gan! Yang berbeda dari mall lain, LMK didesain dengan nuansa alam.
Banyak brand ternama di sana. Menariknya lagi, LMK menyediakan alfresco dining yang dinamakan 'Avenue of The Stars' di sisi utara mall. Jadi agan-aganwati bisa bersantap dan bersantai di ruang terbuka. Nah bagi agan-aganwati yang merasa gaul, kudu nongkrong di mall ini. Biar tambah gaul…
Quote:

Berhubung rumah ane di sekitaran Jakarta Utara, jadi ga afdhol kalo ane ga ngomongin Mall-mall yang ada di kawasan Kelapa Gading!

Spoilerfor Mall-mall di Kelapa Gading: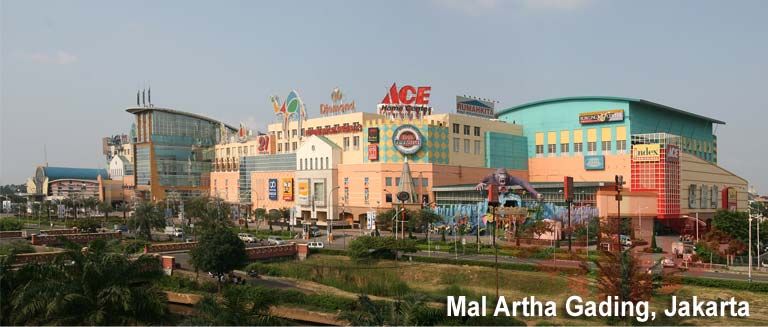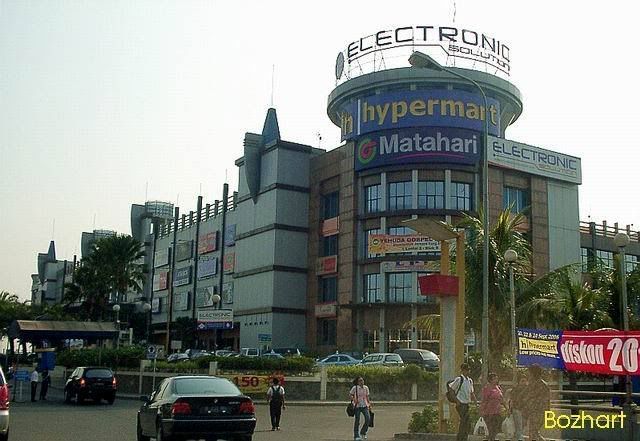 Disini nih ada empat destinasi wisata belanja yaitu Kelapa Gading Trade Center, Mall Artha Gading, Mall of Indonesia dan Mall Kelapa Gading.

Buat yang belum tahu, Mall Artha Gading terletak di sisi jalan tol Cawang-Tanjung Priok. Mall ini memiliki desain dan interior yang mengambil konsep Jalur Sutera. Lalu ada juga Mall of Indonesia memiliki konsep Eropa dengan aula yang indah dan luas. Pengunjung seakan diajak ke Venesia, Italia karena bisa berkeliling naik gondola. Selain Venesia, ada juga tiruan yang berupa kawasan San Diego dengan konsep Mediterania. Di seberang Mall of Indonesia, berdiri Kelapa Gading Trade Center. Di dalamnya ada fashion centre, department store juga Electonic Solution.

Ga Cuma itu, ada lagi Mall Kelapa Gading. Ini salah satu mall terbesar di Jakarta dengan luas sekitar 130.000 m2 yang berada di daerah Sentra Kelapa Gading, berdekatan dengan Gading Food City dan La Piazza Lifestyle Center. Waktu ane masih SMP, nih mall baru ada Mall Kelapa Gading 1 dan 2. Eh sekarang nih Mall udah nyampe Mall Kelapa Gading 5! Edaannn…
Seru banget kan petualangan mall-to-mall yang ane jalanin? Makanya gan, daripada jauh-jauh ke Luar Negeri, di Jakarta juga banyak kok pusat perbelanjaan yang nggak kalah bagus ato malah lebih bagus dari di Luar Negeri.

Kalo bukan kita ang nikmati negeri sendiri, siapa lagi? Yuk, tunggu apalagi? Buruan berpetulang di mall-mall happening di Jakarta!
sumber :http://www.kaskus.co.id/thread/50b4a5660b75b4dd0d00016e