Suzuki Hayabusa Impor dari Jepang Dibanderol Rp. 350 Juta



PT Suzuki Indomobil Sales akhirnya mempertontonkan moge Suzuki Hayabusa dan membuka kesempatan pemesanan bagi calon konsumen di Indonesia. Namun prediksi harga sebelumnya Rp. 200 juta pun terbantahkan setelah Suzuki Indomobil membanderolnya Rp. 150 juta lebih mahal menjadi Rp. 350 juta.

"Hayabusa didatangkan langsung dari Jepang dijual Rp 350 juta on-the road Jakarta dan sekitarnya. Pengunjung sudah bisa memesannya," ungkap Yohan Yahya, General Manager 2W Marketing and Bisnis Development PT Suzuki Indomobil Sales di Jakarta Motorcycle Show 2012, Rabu ini.

Suzuki Hayabusa yang dipasarkan di Indonesia ini tidak beda spesifikasi dengan yang dipasarkan negara lain. Mesinnya berkapasitas 1.300 cc dengan 4 silinder Fuel Injection, liquid-cooled, DOHC. Tenaga mencapai 172 HP pada 10.100 rpm dengan torsi 132 Nm pada 7.600 rpm.

Speed maksimalnya nyaris 300 km per jam. Keberadaannya di Indonesia sebelumnya antara lain untuk touring.

Kabarnya, Hayabusa kelak akan dipasarkan di showroom khusus. Suzuki seperti juga Kawasaki sebenarnya sudah memiliki semacam showroom bagi calon konsumen yang ingin memiliki moge. Namun lokasinya yang terletak di Suzuki IJMG Sunter, Jakarta Utara, dinilai kurang strategis menjangkau konsumen khusus ini.

PT Suzuki Indomobil Sales di showroom tersebut antara lain memasarkan GSR 750 dan Suzuki GSX R-600, yang dilepas dengan harga Rp 175,4 juta (off-the road) dan Rp 229,3 juta (off-the road).

Selayaknya showroom, moge-moge ini bisa dimiliki berdasarkan pesanan, termasuk untuk membeli suku cadang. Adapun dalam pemesanannya, pihak Suzuki harus memeriksa ketersediaannya dulu ke Jepang dulu, mengingat motor ini berstatus CBU atau rakitan jadi.(kpl/why/bun)
Quote:
Gambarnya Gan!!


ini ada tambahan dari kaskuser lain yang katanya malah ada yang lebih mahal
Quote:
Original Posted By choi.G.NA ►

masih keren ini ducati desmosedici
harga 500jt lebih
Quote:
Original Posted By GODJIE87 ►


Ralat Desmosedici RR harganya tuh 72000 USD ato sekitar 700an juta, Tapi masuk Indonesia setelah ditambah bea dan pajak, tu motor dijual 1,8Milyar malah ada yg berani beli tu motor ampe 2 milyar soalnya dapet tu motor susah banget, di Dunia cuma ada 1555 motor dan di Indonesia sendiri kalo ga salah cuma ada 4 motor aja.

Hayabusha? cuma maenan kayanya buat orang yang bisa beli Desmosedici RR
Quote:
Original Posted By dymaslovina ►
yang ini aja ducati Multistrada 1200 (S/Touring) On the road sampek Rp.470.000.000,- gan....
Spoilerfor foto:
Quote:
Original Posted By omatek ►
Ada yg lebih mahal gan...

namanya Ducati Diavel (Carbon) Rp 455.000.000,- OTR

ni penampakannya...
Quote:
Original Posted By Scarm ►
Ni Gan MV agusta : [img]


Harganya 281 jutaan kalau gak salah
Quote:
Original Posted By mr.blanx_on ►

Quote:
Original Posted By SimplyClean ►
Semua motor di pejwan ngga ada apa"anya dibanding motor ini .
Y2k bike + mtt streetfighter ,bukan pake mesin lagi gan tapi pake mesin jet buatan roll royce selama tinggal dijakarta belom penah liat satupun motor ini berkeliaran di jalanan jakarta .

Harga y2k : $ 150.000
Harga mtt : $ 175.000


Y2k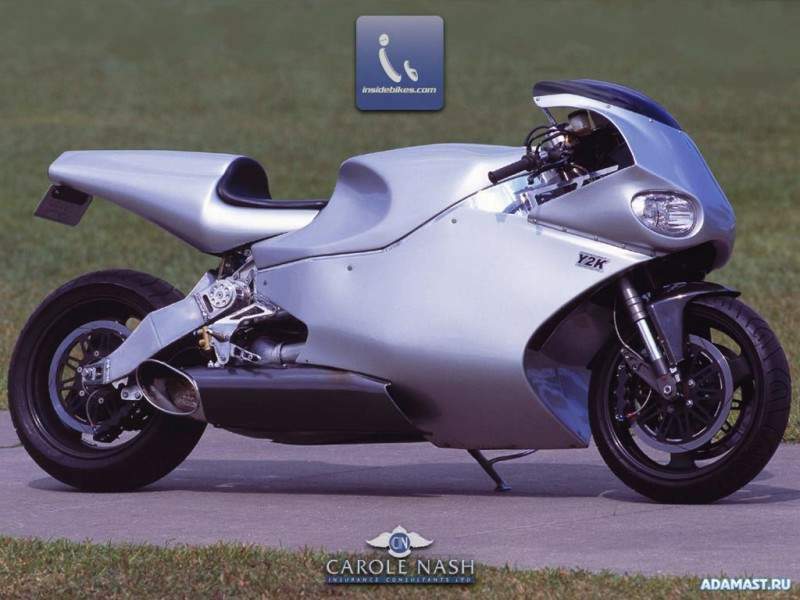 Mtt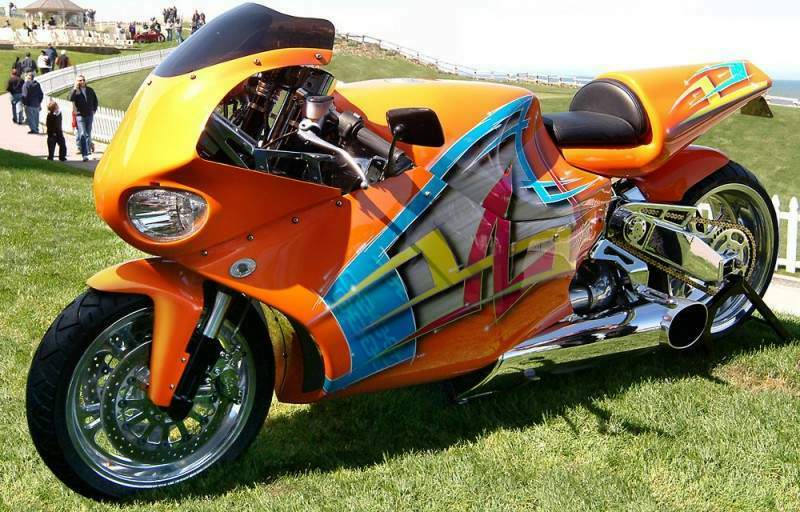 ane tambahin gan..neh motor harganya

Termahal: Dodge Tomahawk V10 Superbike Harga: 550.000 dollar AS (Rp 6.051.650.000) Diperkenalkan pada 2003 oleh DaimlerChrysler. Waktu itu, tidak disebutkan
harganya. Namun, media memperkirakan 250.000 dollar AS. Pasalnya, biaya
produksi per unit 200.000 dollar AS. Namun allpar.com, situs remis Dodge
yang mengutip kantor berita Reuter menginformasikan, Neiman Marcus
membeli 10 unit moge dengan harga satu unit 550.000 dollar AS (Rp
6.051.650.000).

ane bantu
Quote:
Original Posted By DandoZ.06.JR ►
masih kalah ama yang ini gan
Harley Davidson Vrscdx Night Rod Special
Harganya $800.000 itung sendiri rupiahnya brp...


ni penampakannya





ini ada kaskuser yang mau jual harga motornya 2 MILYAR
Quote:
Original Posted By AdiPFC3850 ►
masih mahalan motor ane gan 2.3M


Spoilerfor motor: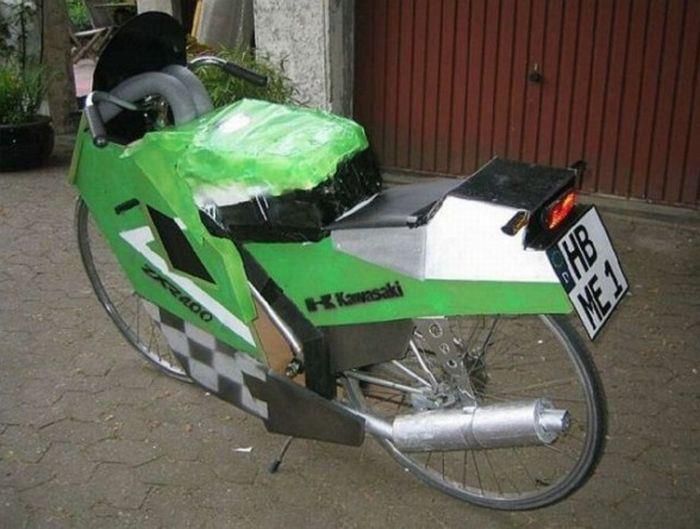 pejwan gan
ini yang jadi tunjangan hidup salah satu kaskuser
Quote:
Original Posted By deblontegal ►
ni punya ane gan...mahal bgt karena jd tunjangan hidup ane


Spoilerfor dulcatil:
sumber :
http://www.kaskus.co.id/thread/50920ea6532acf6c0c0000e7/gileee-motor-ini-seharga-rumah/