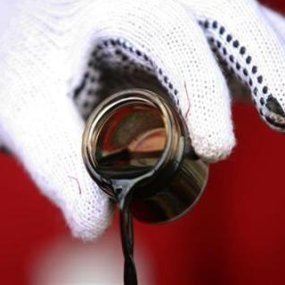 Jakarta - Sudah saatnya rakyat Indonesia tidak lagi tergantung pada Bahan Bakar Minyak (BBM). Selain mahal, cadangan minyak Indonesia saat ini tinggal 4 miliar barel. Jika diproduksi rata-rata 890 ribu barel per hari, minyak Indonesia habis dalam 12 tahun.

"Harta kita (minyak) cuma tersisa 4 miliar barel, atau hanya 0,3% dari cadangan minyak di dunia, 1% saja nggak," kata Wakil Menteri ESDM Rudi Rubiandini dalam Diskusi BP Migas ke SKSP Migas: Dampak, Tindakan dan Langkah ke Depan, Gedung Binasentra, Bidakara, Jakarta, Kamis (29/11/2012).

Menurut Rudi, dengan produksi Indonesia saat ini rata-rata 890.000 barel per hari, maka cadangan minyak Indonesia tersisa 12 tahun lagi.

"Dari 4 miliar barel P1 (cadangan terbukti) minyak kita jika dikurangi produksi kita rata-rata maka minyak kita ini cuma tinggal untuk 12 tahun saja, habis," ucap Rudi.

Memang potensi cadangan minyak (P2) Indonesia bisa meningkat dari 4 miliar barel ke 7 miliar barel, tapi tidak mudah. Rudi mengatakan, harus ada eksplorasi serius untuk mencari cadangan minyak baru, dan dibutuhkan modal besar.

Rudi mengatakna, banyak orang harus mengetahui, untuk mencari cadangan minyak baru melalui kegiatan eksplorasi, dibutukan dana minimal US$ 100 juta-US$ 200 juta sekitar Rp 1,9 triliun.

"Siapa yang punya dana sebesar ini? Beranikah kita keluarkan dana sebesar itu hanya untuk cari cadangan minyak baru? Karena kalau tidak dapat, pulang cuma pakai kolor. Tidak ada yang mau ganti rugi, bank pun tidak akan mau memberikan pinjaman, itu uang tunai," ungkap Rudi.

Selain itu kata Rudi, saat ini Indonesia saat ini mempunyai cadangan gas yang jauh lebih banyak dari minyak yakni mencapai 100 triliun TCF. Cadangan gas Indonesia masih cukup untuk 44 tahun ke depan.

"Sementara kita punya gas 100 triliun TCF yang cukup selama 44 tahun ke depan. Jadi sudah sepantasnya kita sejak saat ini mulai meninggalkan minyak dan beralih ke gas," ujar Rudi.

Namun, lagi-lagi masalahnya, bagaimana bisa rakyat Indonesia menggunakan gas sementara pipanya belum banyak terintegrasi, infrastrukturnya tidak ada.

"Apalagi kita punya cadangan besar gas di Natuna, Bontang, Papua dan lainnya, bagaimana membawanya ke Jawa atau Sumatera tidak akan ekonomis kalau pakai pipa, mau sepanjang apa pipanya dari Papua ke Jakarta? Tidak bisa harus point to point, makanya kita perlu terminal receiving gas yang banyak untuk melayani point to point, tapi semuanya itu belum ada atau belum memadai," terangnya.

Jadi kata Rudi, jangan bertanya kenapa kita tidak bisa seperti Arab Saudi dan Venezuela yang harga BBM nya murah sekali. "Arab Saudi dan Venezuela itu ngomongnya 200 miliar barel, mereka punya segitu, kita berapa? Cuma 4 miliar, jadi kalau orang kaya sombong wajar, tapi kalau orang miskin sombong itu kebangetan," cetus Rudi.

===================================

Kebijakan yang kacau, sudah tahu cadangan minyak tinggal dikit masih saja jor-joran subsidi BBM. Disaat ekspor minyak sawit disetop ke USA, tidak juga segera dikonversi ke BBM bio. Konversi BBM ke gas gagal juga.


sumber :http://finance.detik.com/read/2012/11/29/170827/2105292/1034/wamen-esdm-cadangan-minyak-ri-tersisa-12-tahun-lagi?